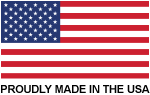 The World's Simplest
Stud Finder
Hangs on the wall handsfree when a stud is located
No batteries required
Works with wood or metal studs
Will not leave marks on your walls
Guaranteed to work with all drywall construction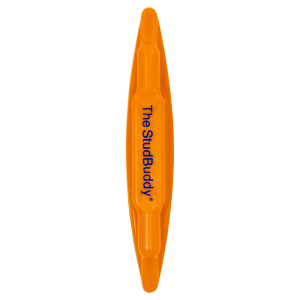 Choose The StudBuddy
®

that's right for you
How to use The StudBuddy
®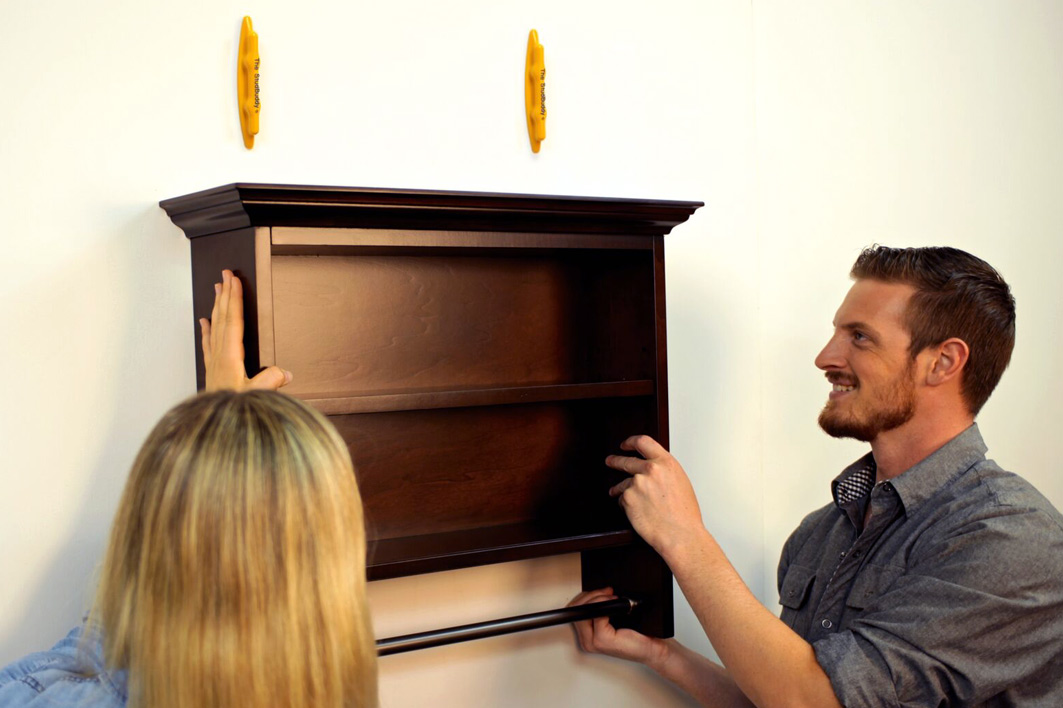 Why The StudBuddy

®
The StudBuddy
®
is great for hanging shelves, cabinets, paintings, mirrors, hooks, towel bars, televisions and anything else that requires secure mounting to a stud. Studs are the wood or metal framing members hidden behind the drywall, and are 16" or 24" apart. Secure mounting to a stud ensures that whatever you've attached to the wall will stay there – no accidents!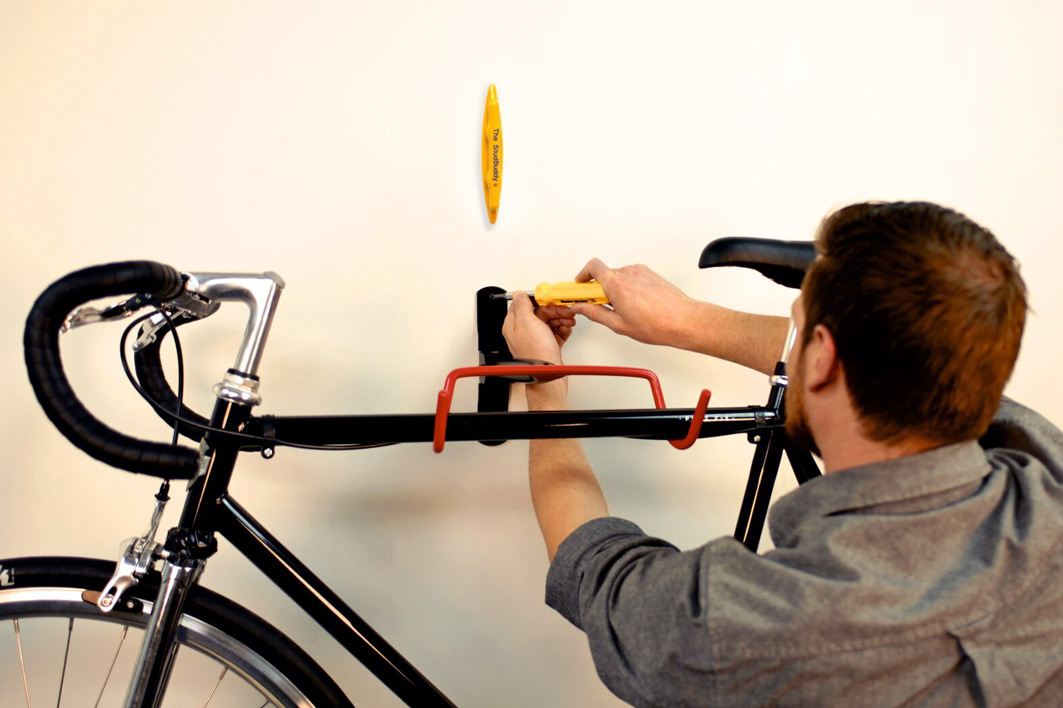 Use The StudBuddy

®

Everywhere
The StudBuddy
®
can be used in your home, office, garage, laundry room, workshop or anywhere else that you need to securely fasten something to the wall. Need to mount a bicycle rack in your garage? Use The StudBuddy®. Need to mount cabinets in your office? Use The StudBuddy®. Need to mount hooks in your laundry room? Use The StudBuddy®. Need to hang a mirror in the bathroom? Use The StudBuddy®. So many uses everywhere!
Televisions and Monitors
The StudBuddy
®
is the perfect tool to help you hang a television or monitor. No more guessing about where to hang the mount for your television or monitor. The StudBuddy® will quickly and easily locate the studs for you. Once you've located the studs, simply align the holes in the mounting bracket under The StudBuddy®, fasten with screws, and hang the TV – it's that simple!
Having spent the last 40 years as a framer, carpenter, builder, designer and general contractor, I felt there must be a simpler and more accurate way of locating framing studs behind drywall. I was frustrated with using electronic stud finders, the "tapping" method or drilling multiple holes to locate studs.
Several years ago, while playing with strong neodymium magnets, I suddenly saw the ease of locating nails and screws behind drywall, and therefore, stud location. I set out to patent and design a simple device that would locate studs and hang on the wall for visual reference. From this, The StudBuddy® was created.
-Collin Bernsen, The StudBuddy LLC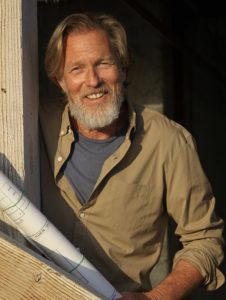 Check with your local Hardware Store or Building Supply Store for The StudBuddy
®